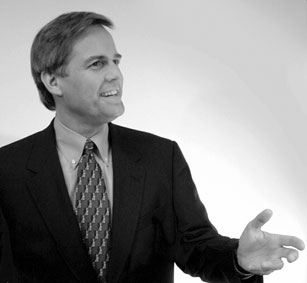 Instructor
Tim Voorhees, JD, MBA, is a partner at Matsen Voorhees Law and President of its Family Office Services affiliate.
Since beginning his career as a Wealth Counselor in 1978, Tim Voorhees has become a nationally-known financial and estate planner, speaker, and consultant. In addition to a Juris Doctorate, Tim holds a BA in economics and an MBA in finance. Since focusing on zero-tax-planning in 1990, Tim has had key roles in planning several hundred cases for clients with networths ranging from $3 million to over $1 billion.
Timís planning staff integrates any of more than 300 tactical planning tools into comprehensive plans that reduce or eliminate taxes, increase transfers to heirs, enhance charitable giving potential, or achieve other personal or financial goals. Tim has a well-developed and effective process for coordinating a clientís advisers to develop plans using proprietary software. He shares his passion for Vision-Inspired Panning while speaking frequently at industry events and contributing to a variety of publications.