Questions asked most often
by our advisers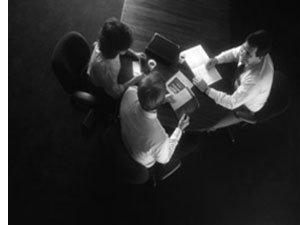 How does an investment adviser, financial planner, CPA, or other adviser work with Family Office Services?
Advisers typically bring clients to our office for a free Discovery Session. (See www.FreeDiscoverySession.com ). After a two hour Discovery Session, we detail the costs and benefits of using our services.
How does an adviser know whether a client can benefit from working with Family Office Services?
The adviser should ask his or her client, (1) if the client wants to pay less in estate, gift, capital gains, income, AMT, or other taxes, (2) if the client wants to summarize all of his/her balance sheet, asset management, legal, tax, insurance, and cash flow documents in one place with a clear projection of lifetime income and inheritance for heirs, (3) if the client wants his advisers to all be on the same page regarding implementation steps for achieving the client's goals. Typically the client answers, "yes" when asked the above three questions. At this point, the client is usually eager to see how we can realize the above details by producing a Family Wealth Blueprint, Financial Checkup, Value Proposition Letter, or one of the other deliverables discussed at this web site.